Brand Spotlight: All I Need Skate
For our first brand spotlight we are proud to present 'All I Need Skate', a true-to-the-core skate brand founded in 2013 by the man, the myth, the legend Anthony Shetler! What began as a clothing brand when Anthony was still part of the World Industries pro team, has grown to become a staple in the skate industry, 'All I Need Skate'. Anthony, along with All I Need, were the first brand to add rewards to the Street Kingpins Rewards Shop and have rightfully earned the first Street Kingpins Rewards Shop Brand Spotlight.
Anthony Shetler is one of the absolute most down-to-earth, genuine people you will ever come across. Through a tough childhood and the loss of his father, Anthony found more than just a friend in his skateboard. Where others let challenges lead them to their downfall, Anthony let his lead him to the place where he feels most at home, with his feet on his skateboard. Street Kingpins was lucky enough to catch up with Anthony for a few questions about All I Need Skate:
What is 'All I Need' about in your eyes? What makes it more than just another brand?
"AIN is a idea that if you focus your attention and energy on the things & people you truly need in your life they will enrich your life ten fold and will help you find purpose!! What makes us different then most brands is we strive to add value and build up communities not through selling you something but through engagement and dedication to our passions!"
What was the true inspiration for 'All I Need'? What has been the best moment? The worst?
"Losing my parents at a young age is what made me focus on necessity. It helped me focus on things that really mattered to me such as Family, Friends, apparel & skateboarding!
Best moment was when we took team rider Corey Goonan sky diving and when he landed we had all his friends and family there to give him his first pro model skateboard!
I don't think there has really been a worst moment. There has def been some challenges along the way but that's good because they allow us to grow and get better. Good things take time and are worth working for!!"
How does someone get sponsored and become part of a family/team like 'All I Need'?
"Find your own motivation as to why you skateboard, Meaning don't rely on a sponsor to keep you skateboarding. Help build up your local skate community without being sponsored just do it because you love skating & want to share it with others.

Get to know us, come to our events, listen to my podcast The Shetler Show! Support the brand by sharing our content and purchasing our products. Everyone on the team is friends and has been supporting and growing skateboarding in their own unique ways with or without a sponsor!

Last thing i will say is focus your attention on skating and push yourself to see how far you can take your own style & approach to skating!!"
What products can we get from 'All I Need'? Where we can get them? What is your personal favorite?
"We sell the best skateboards & apparel out there!! My personal favorite is our skateboards! There is nothing quite like a crisp AIN skateboard. You can check with your local skate shop to see if they carry AIN.

If they don't you can always ask them to pick up some of our decks!

If you don't live near a shop don't worry we got you covered with our online skateshop at allineedskate.com"
What do you want to accomplish in the future with 'All I Need' and what can people expect?
"People are what make things worth while"
"We just want to be a force for good and to make a difference in peoples lives!
People are what make things worth while.
We are here to serve skateboarding!!"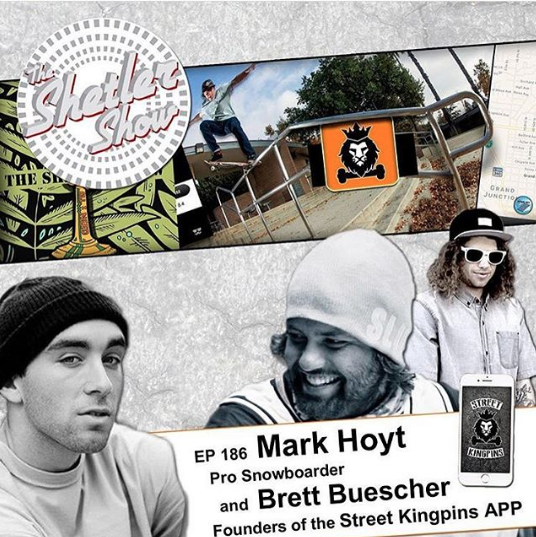 All I Need Skate decks are NOW AVAILABLE in the Street Kingpins Rewards Shop. So go start getting after it right now, the GAME IS ON...
SPONSOR
YOURSELF